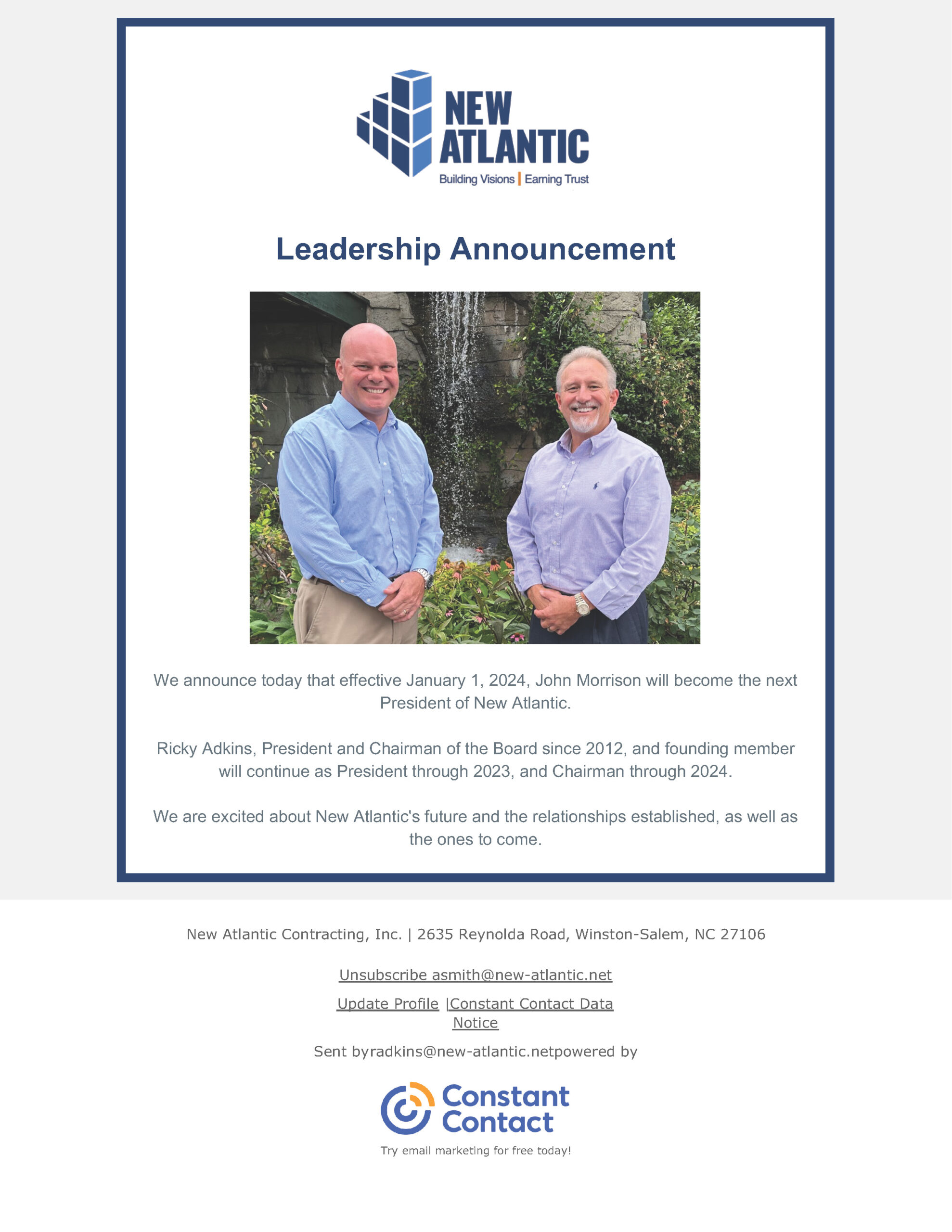 Winston-Salem, NC: We announce today that effective January 1, 2024, John Morrison will become the next President of New Atlantic.
Ricky Adkins, President and Chairman of the Board since 2012, and founding member will continue continue as President through 2023, and Chairman through 2024.
We are excited about New Atlantic's future and the relationships established, as well as the ones to come.